$159,000 ·
Sale Pending
7608 Leanne Street NE, Albuquerque NM 87109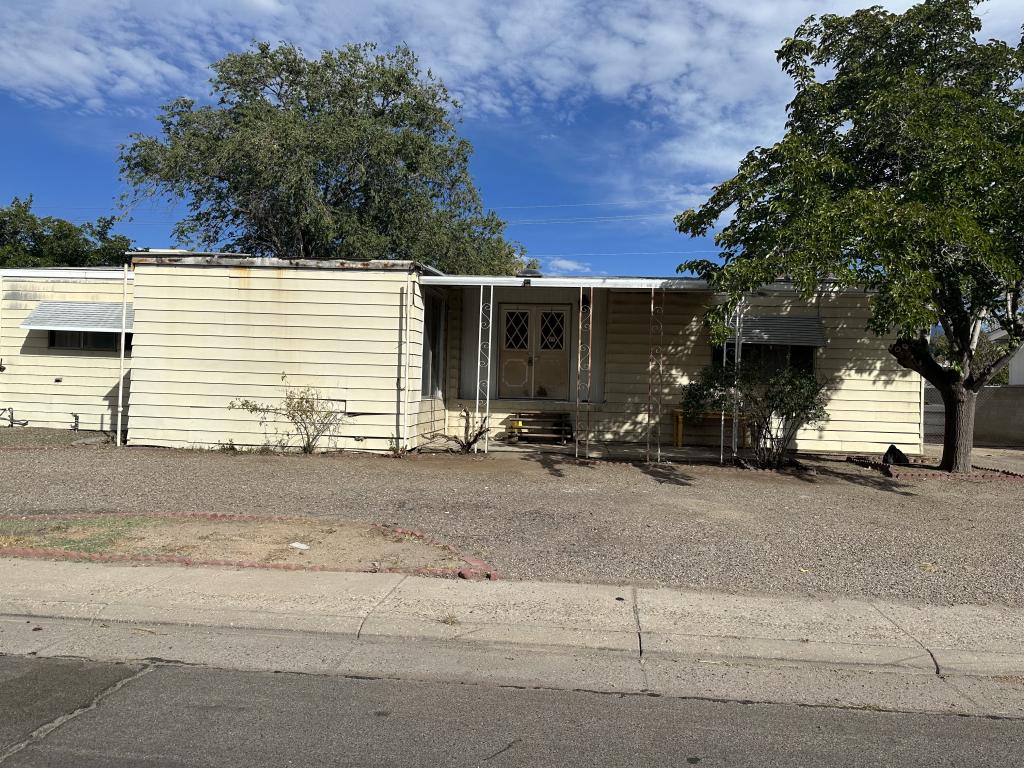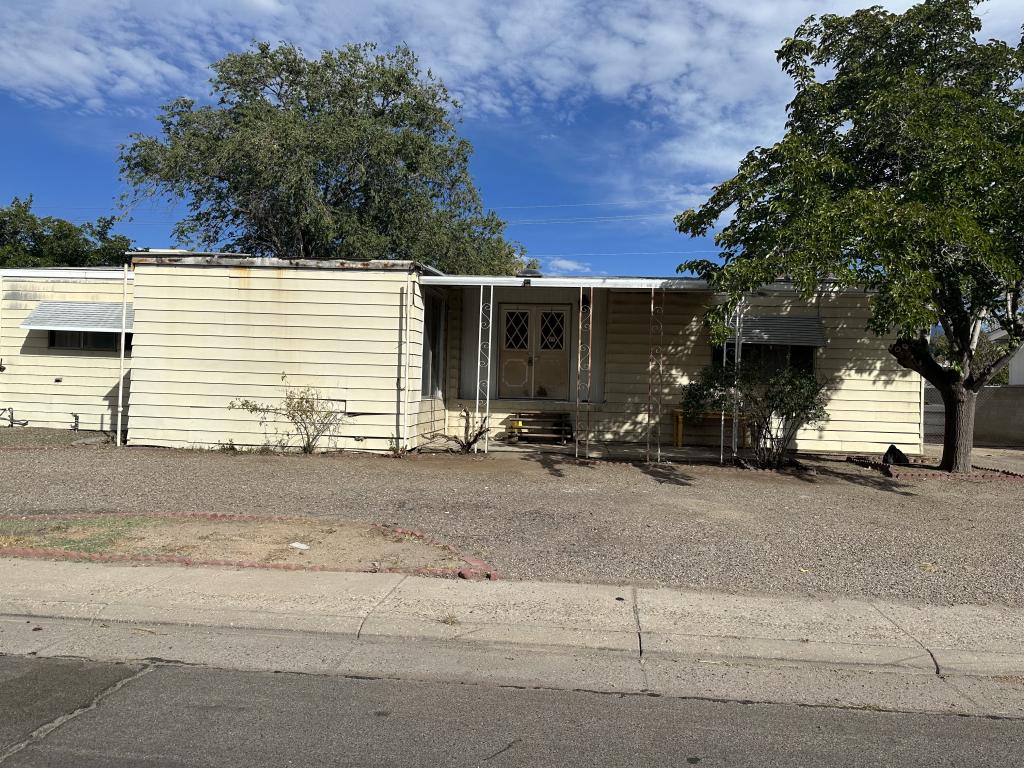 North ABQ Acres
1,760
Three
Two Total, Two Full
8,233 square feet, 0.19 acres
1978
$575
Listing Information
Opportunity Available!
Fantastic lot in the desirable far northeast heights of Albuquerque close to everywhere you want to be with nearby shopping / dining / freeway access. No land lease here, lot is owned outright and comes with the following structures strictly sold as-is: a 3 bedroom / 2 bathroom handyman special double not on a permanent foundation, fenced lot. Total square footage estimated at 1760 with additions. Great investment opportunity. Home can easily be converted to permanent foundation, please see engineering report and letter stating that it has never been moved. Cash only.
Contact Information
5057508592
Property Overview
Sale Pending
$159,000
7608 Leanne Street NE
North ABQ Acres (20)
1,760
Three
Two Total, Two Full
8,233 square feet, 0.19 acres
1978
$575
One
Shingle
Vinyl
Metal Siding
Natural Gas
Evaporative Cooling
Rooms and Dimensions1
21.50 x 17
11 x 13
15.50 x 9
13 x 15
11.50 x 17.50
11.50 x 12
Property Details
Take I-25 North, get on to Pan American Frontage Road North, Turn Right onto Pino Ave NE, Turn Right into Leanne St NE
1
All dimensions are approximate. Interested buyers should independently verify all measurements. For Sale By Owner New Mexico neither guarantees nor warrants the accuracy of the information contained on this web page. The information provided here is the sole responsibility of the property seller.